Quality and Know-How
Nos fabrications utilisent une base en laiton en conformité avec les normes REACH : Sans nickel, plomb ou cadmium, ce qui rend nos bijoux hypoallergéniquesInspirés par le travail de l'or en Grèce Antique, nos pièces en laiton sont ensuite façonnées puis ensuite matifiées, brossées ou polies pour leur donner l'aspect souhaité.Elles sont soigneusement plaqués d'or 18 carats avec une épaisseur de 3 à 5 microns. 100% de l'or utilisé provient du recyclage, afin de réduire l'impact de nos fabrications sur les ressources naturelles.La qualité du plaquage, sous garantie pendant 3 années, permet aux bijoux de traverser le temps.Vous pourrez les amener avec vous partout, tout le temps ! Ils résistent à l'eau. Les pierres utilisées sont naturelles et serties à la main dans nos ateliers partenaires certifiées RJC, label éthique reconnu.
18 carat gold
100% recycled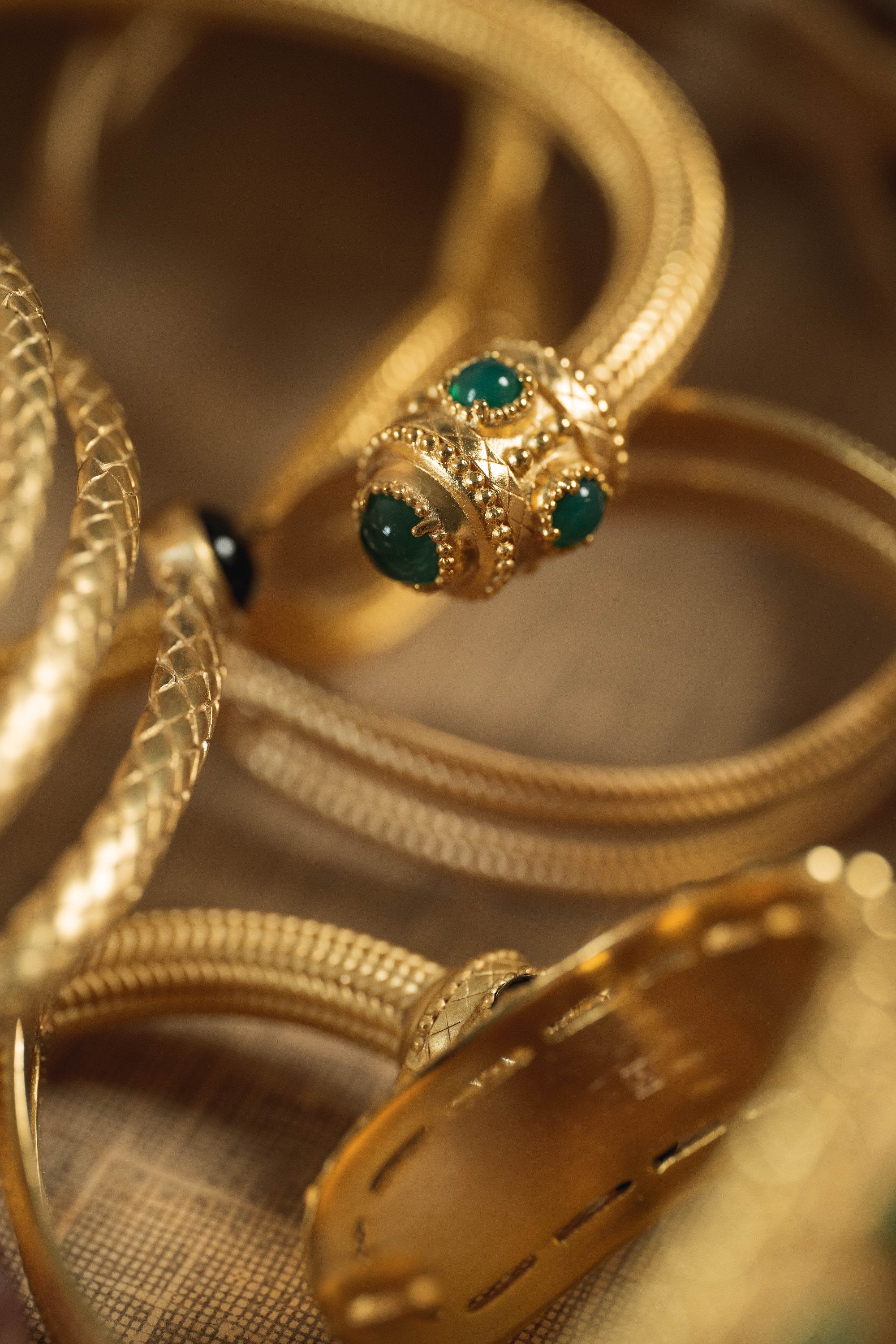 Natural Stones
Set by hand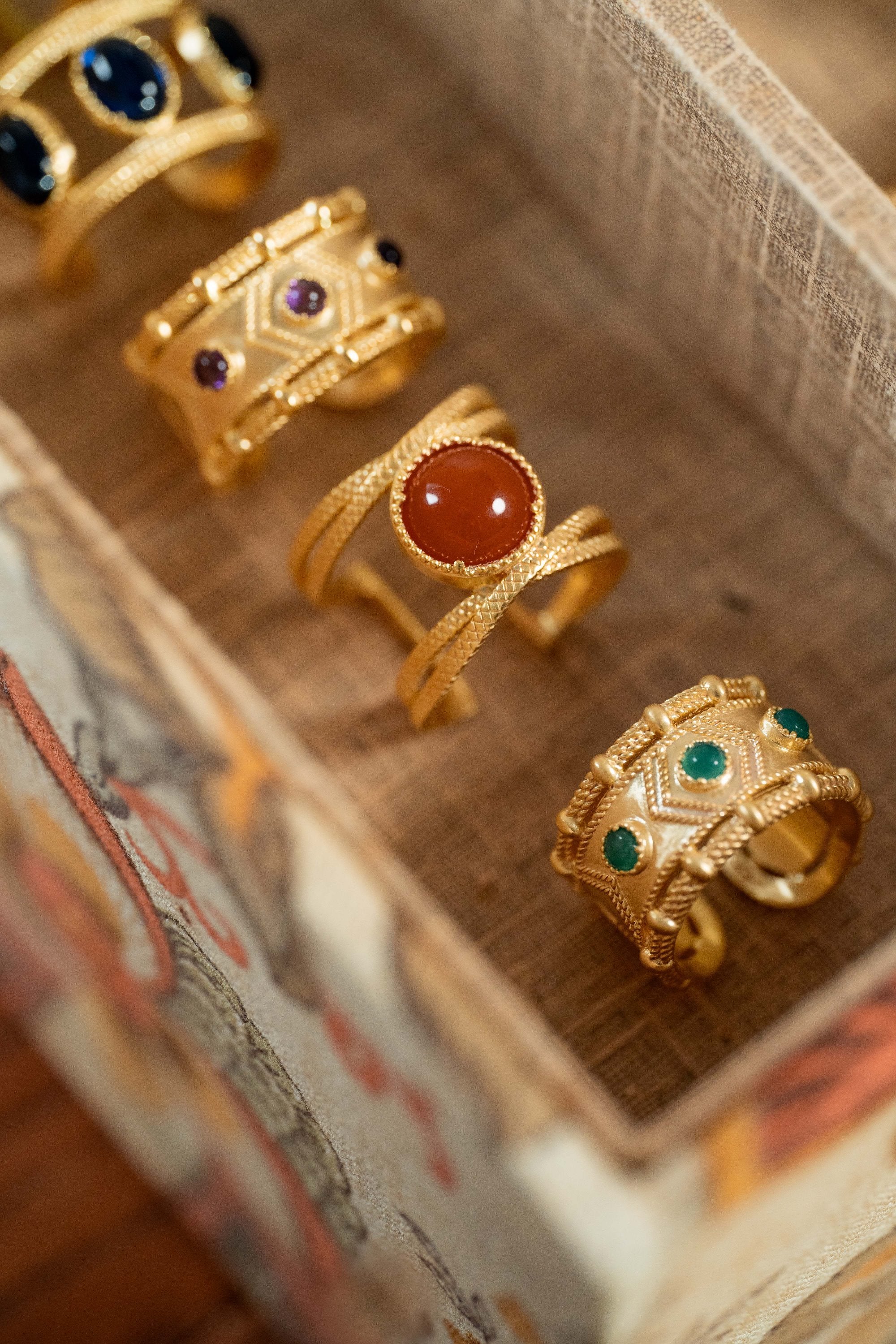 Constance Collection jewelry
Our fabrications use a brass base in compliance with REACH standards: Without nickel, lead or cadmium, which makes our jewelry hypoallergenic
Inspired by the work of gold in
Ancient Greece, our brass pieces are then shaped and then mattified, brushed or polished to give them the desired appearance.
They are carefully plated
18 carat gold with a thickness of 3 to 5 microns.
100% of the gold used comes from recycling, in order to reduce the impact of our manufacturing on natural resources.
The quality of the plating, under guarantee for 3 years, allows the jewels to stand the test of time.
You can take them with you everywhere, all the time! They are water resistant.
The stones used are natural and set by hand in our RJC-certified partner workshops, a recognized ethical label.