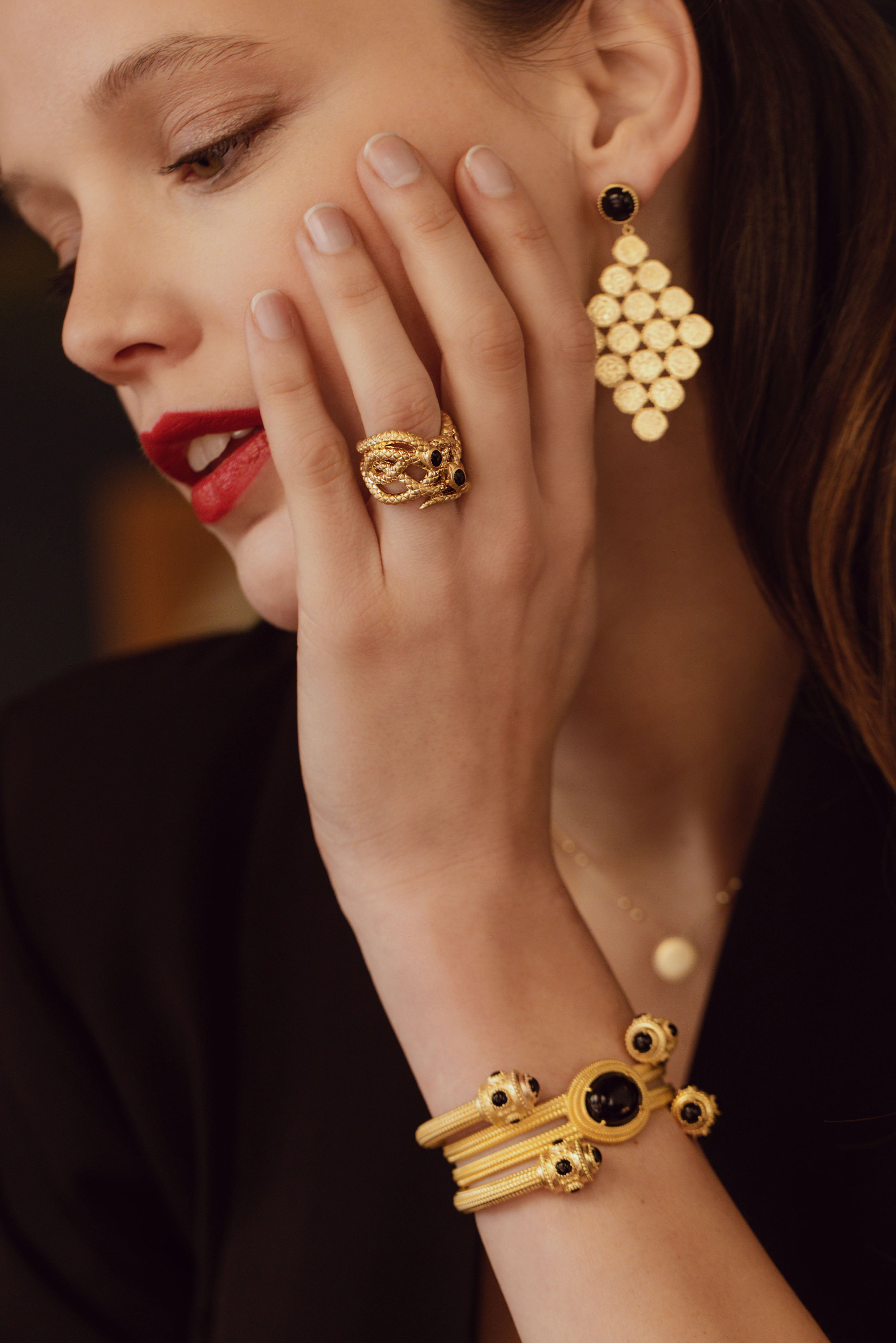 Constance's universe
The Constance universe draws inspiration from Ancient Greek jewelry, reinterpreted in a contemporary way for today's women.
The brand embodies the elegance of women from that era through a diverse collection of gold-plated jewelry with genuine stones, including rings, bracelets, necklaces, and earrings.
Jewelry was popular in Ancient Greece, and Greeks began using gold and semi-precious stones in the production of their accessories around 1400 BCE. They primarily used oval and round cabochon gemstones.
Regardless of their social status or wealth, Greek women frequently wore jewelry during public appearances, sometimes to ward off the evil eye, benefit from supernatural powers, or simply showcase their finest adornments.
Snakes, the Knot of Heracles, ropes, olive leaves, and geometric patterns are among the symbols and patterns that characterize Ancient Greek jewelry.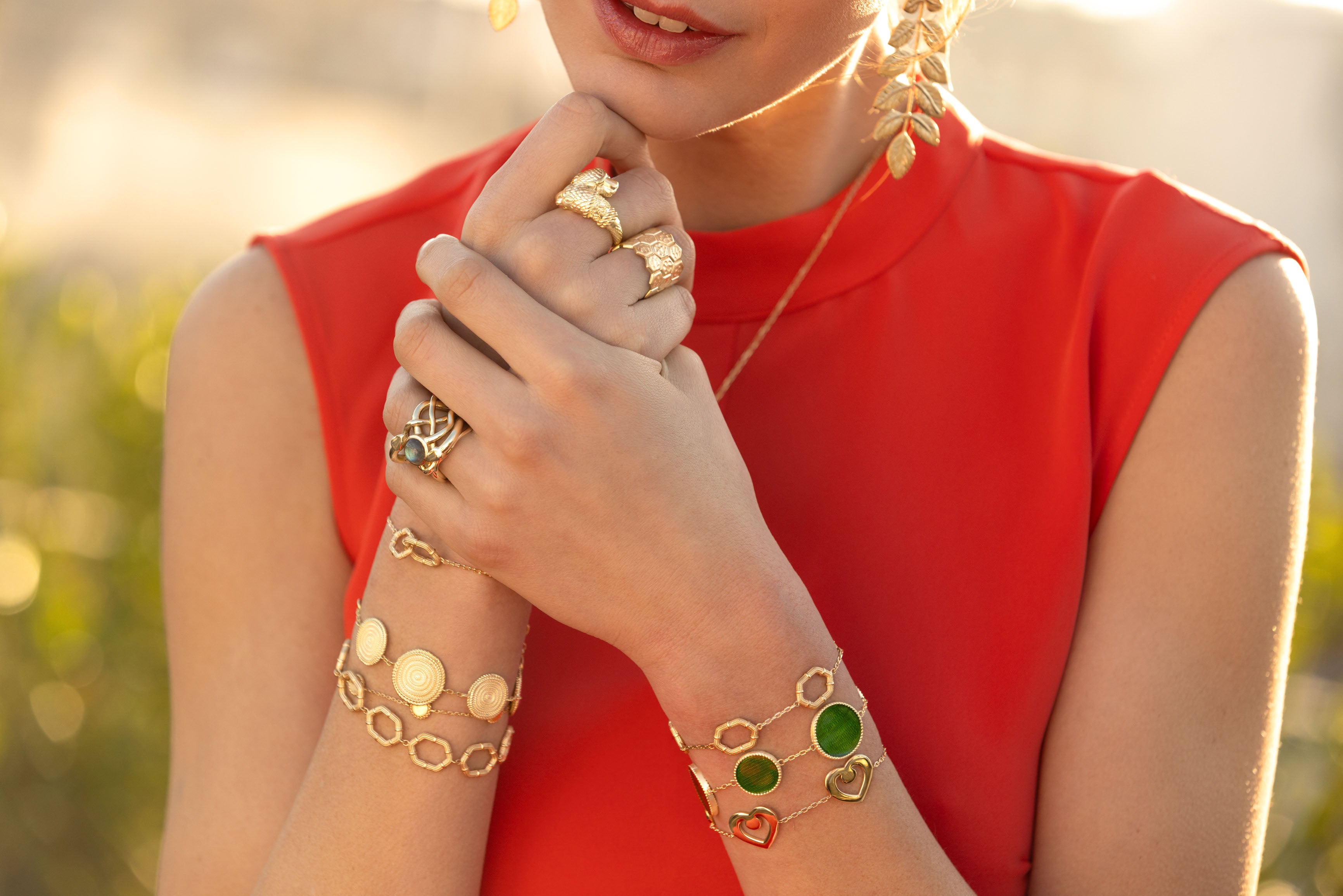 Inspiration
To create her designs, Constance draws inspiration from the incredible metallurgical techniques used during the golden age of jewelry.

Starting from the 4th century BCE, gold was no longer smooth but hammered, decorated with repoussé patterns, patinated, filigreed, or even granulated, with microbeads of gold.
Everything is of exquisite delicacy, and the resulting creations are of unparalleled realism.
The Constance Collection combines the perfect combination of stones, patterns, and meticulous goldwork to imagine lines that are emblematic of the land of gods.
Each model from the Constance Collection bears the name of a Greek god or goddess, inspired by the values, myths, or legends they represent: Aphrodite, Demeter, Elios, and more.
Constance's jewelry tells us a story.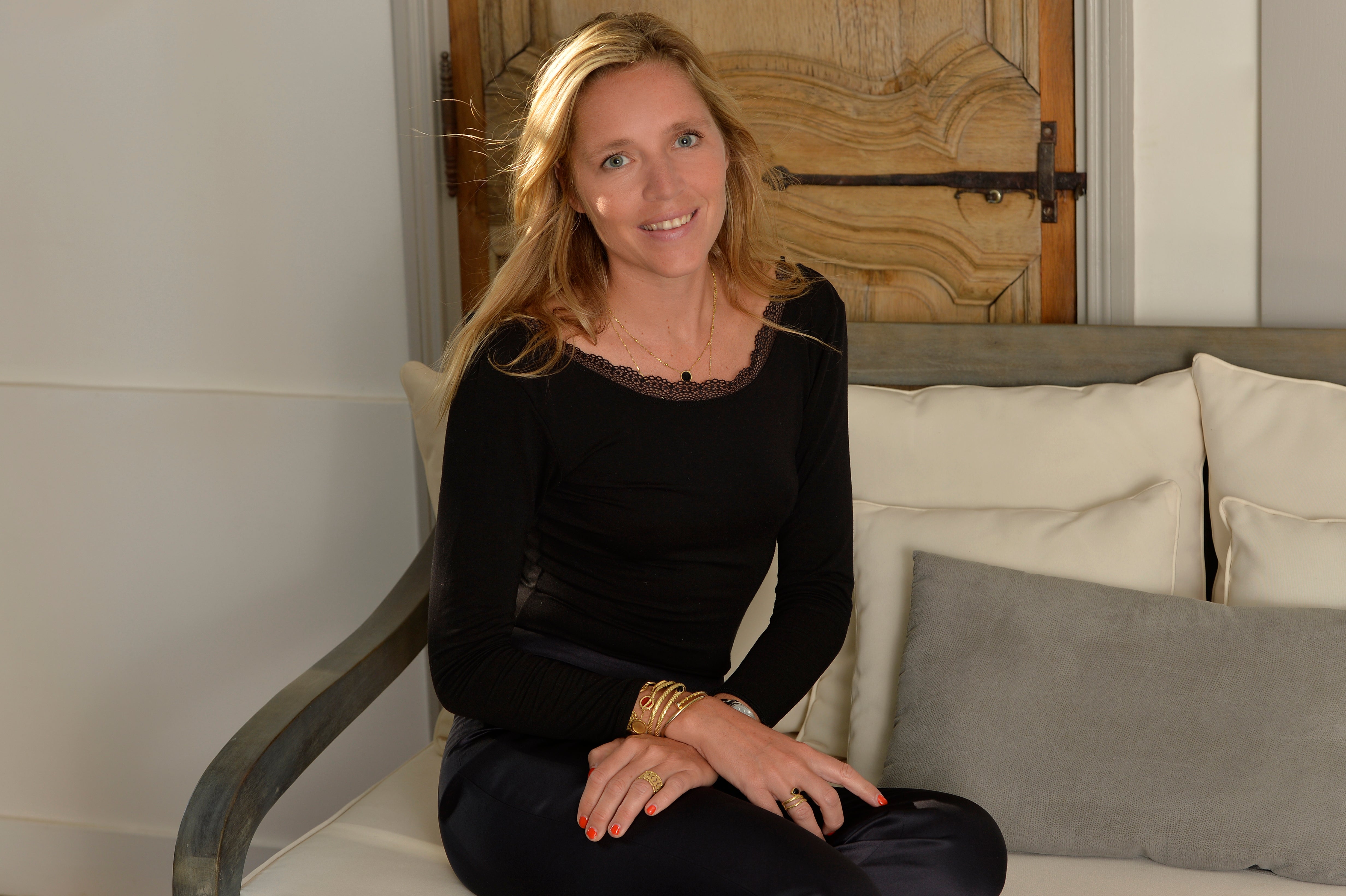 Who is Constance?
Constance Fabry is a young Parisian woman who, after completing her higher education and spending years in marketing, decides to quit everything to devote herself to her passion: creation.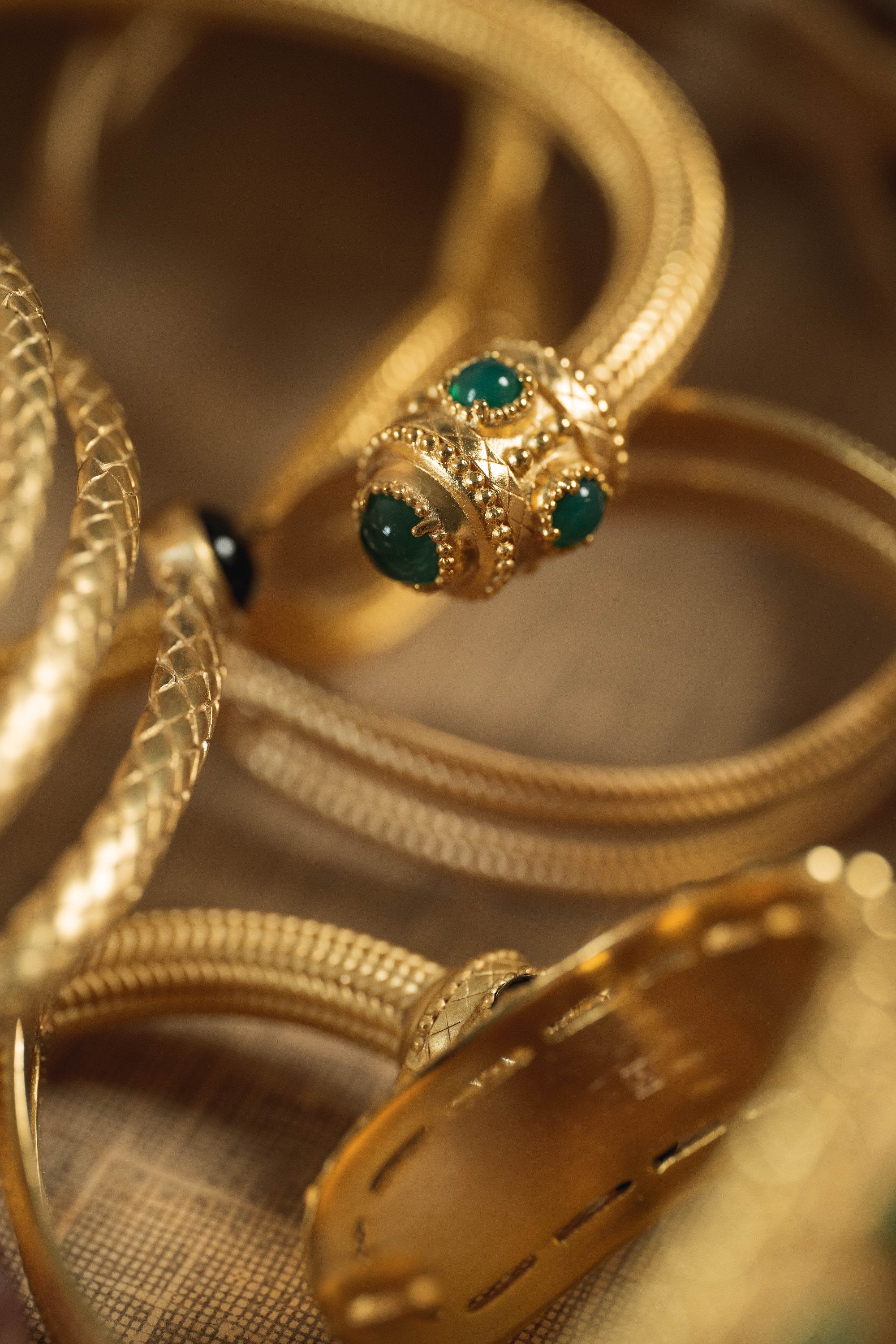 Excellence and Expertise
Inspired by the work of gold in
Ancient Greece, our brass parts are shaped then
matte, brushed or polished to give them the desired appearance.